If you are following
Malaysian Dreamgirls
closely, you will find out that the coming episodes on thursday and saturday will be the most exciting ones.
From the top 12 malaysian dreamgirls -
Jean pulled out
, Natasha dont have the ability to be one, Alison was voted out very early in the second week, followed by
Valerie and Eyna
, who lost the popularity votes and finally
Fiqa
was shockingly voted out too.
Elimination round took place as usual last thursday but no one is going home.
So be sure to catch on this thurday's
episode
, because you will definitely be surprised to see another 3 gals going home this episode.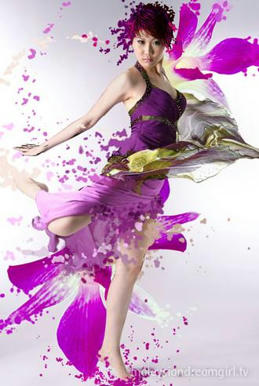 Adeline - Her first appearance during the audition was able to capture the judges's heart and many of us out there. She is 'famous' with her poor 'engrish' command and 'muk duk poh' (a quiet person) was named after her. lolz. She has some potentials to be a model, but if to choose the TOP DREAMGIRL for Malaysia....? erm.........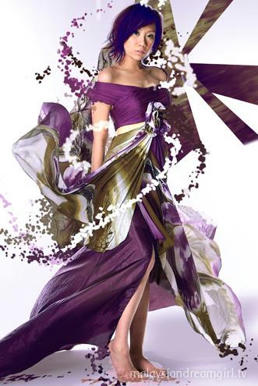 Cindy - 'WoooooW...' That was the first reaction from kenny sia! She was just so so for me, from the beginning until the show to date. She is very 'FAMOUS' a few weeks back due to some 'Bitching' issues regarding the gals from the dreamhouse. She is also the drama queen for the dreamhouse, and many have claimed that 'dont ever trust what she said'.
And all thks to cindy who passed this secret message form valerie to one of the blogger who visited the house sometime ago :
She was in the bottom 3 last 3 weeks ago, but her dad promised that he will help her to win. That is a very strong word from his dad. If you have read
her blog
before, you will find out that she comes from a very RICH family and she often request his bro to take her very seductive + sexy pics. -_-" So i will have to say - She got a great chance to win.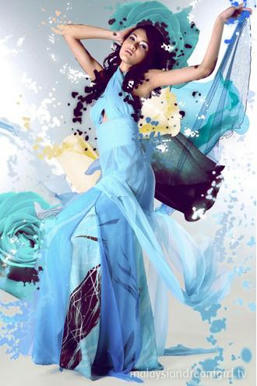 Next, Hanis. Suprisingly - she was one of the 2 strongest contestants so far. Looking at her FIRST pic from the top 12 table, she will be the first one that everybody to pick to ask her to 'balik rumah'. But as time goes by, many might have discovered her potentials to be the dreamgirl of malaysia. She is super skinny but she has the height. Some people even like her 'manja' voice. What do you think? No no for me.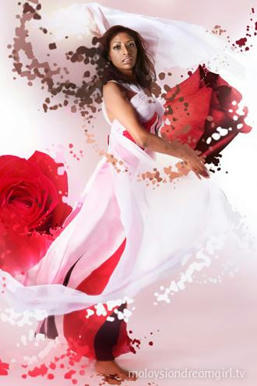 Next up, JAY - She is the most famous from the house. Everybody likes her. No complain about her so far, nice and neat. However, she was in the bottom 3 for 2 consecutive week, her supporters will really need to give it a push to make sure that she can stay in the top 3. She has the height, she is skillful, and she has the most experiences in modelling - No surprise if she wins MDG. but you should know well which race dominates in malaysia, rite?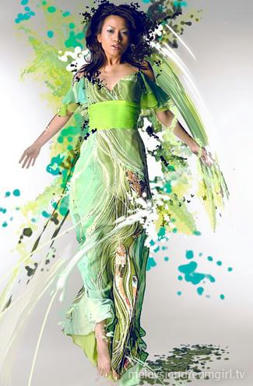 Nadia - I dont understand why she is still in the top 6, despite i dont like her so much!! arghhhHh, or mayb i was wrong? Kenny sia likes her alot. Many have said that she is a very powerful girl, with full confidence all the time. Lets see - she dont have a good look, she dont look unique, she claimed that she is being honest all the while and this might be the reason why people dont vote for for lately, but i think that is called 'rude'. haha no offence ya. Being straight forward can be a good thing, as well as being a disaster if your audiences are being too sensitive.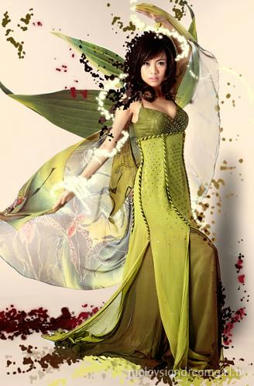 Last but not least - Ringo from the
cheeserland
. She is another strongest contestants that i gona talk about. Only hanis and ringo werent in the bottom 3 yet. She did so so all the while and not much gossips about her. She might be cute, but her height is definitely a problem for her to proceed any further in modelling. She has a massive fan due to her popular blog - no surprise if she wins, but come on, TOP DREAMGIRL OF MALAYSIA, HOW CAN ARH?
So stay tune people,
Who is gonna be the top 3 lerh?