Talked on the phone until my credits run zero, went 7-eleven to top up n to the studio to develop pics, n when i want to drive my car back from the photo studio, i was shocked to see that half of my front car plate was gone. Geezzz! there were messy zig-zagged biting signs, rather than craking signs. ahhhhhz!
when i was home later, saw a big mess on the floor. Many pieces of stamping tools n parquet were scattered at my parking space. My bro and i cleared the mess and i saw my broken pieces of car plate were lying ther too! it was all done by him!!!!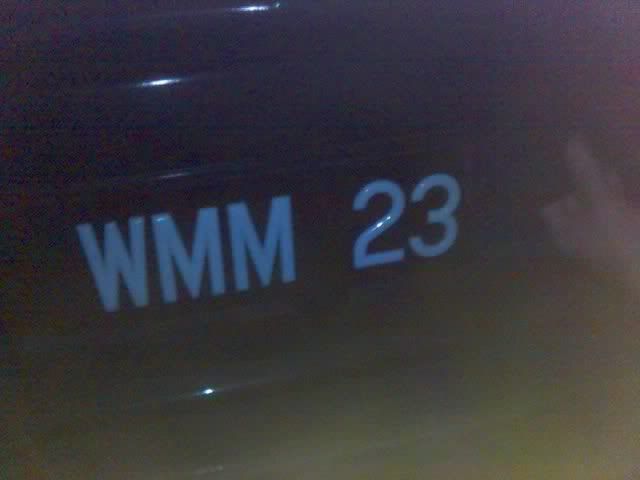 here goes my new number plate - WMM 23 (wah i wish i can hav this number ler! ;p)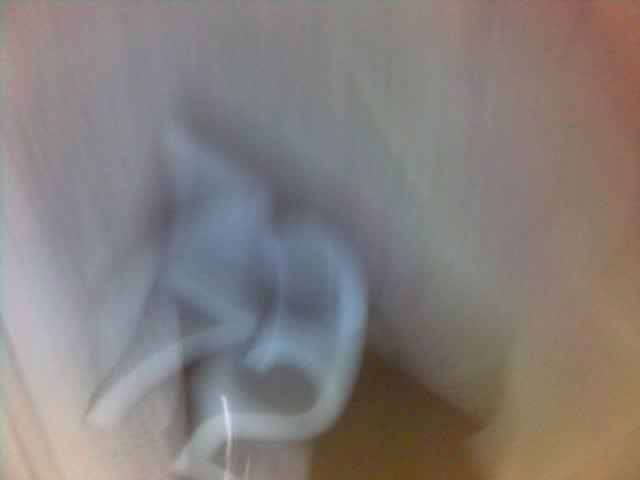 and the broken piece..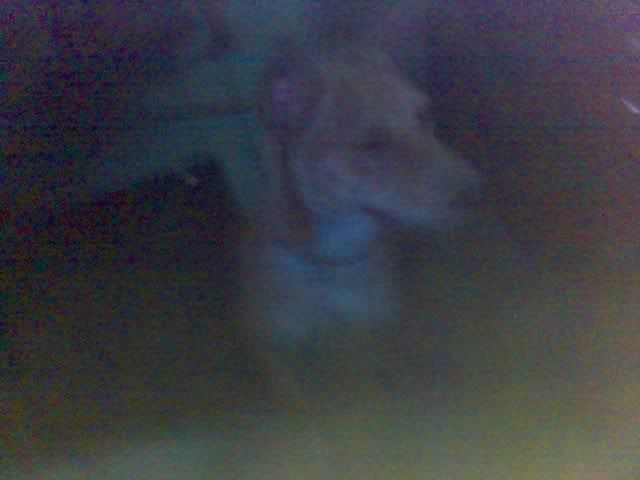 and this is him!!!!!!!!!!!! >_<


I hav bought a new laptop from digital mall today! ;) here goes my new lappie, HP Pavilion dv6227TX, intel centrino core duo 1.86Ghz, comes with windows vista, with 1gb RAM,120gb HD,bluetooth, cards reader, built-in webcam n a remote! it suits my style and i like the touch pad very much! ;)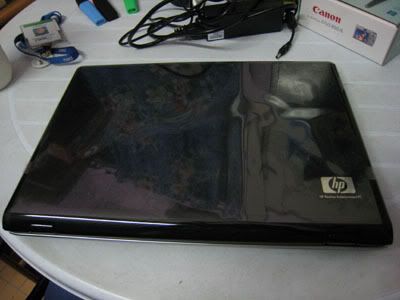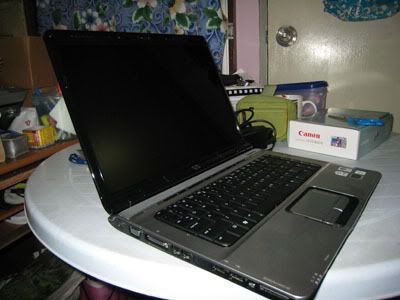 AGAIN, im very disappointed bcos dad objected me going for trips during my sem breaks. He said a NO and that is it! i wasted my rm80 booking deposit last sem without having any serious arguement with him! and this time, my big hopes of going to redang was thrown down deep into the sea too! T.T
the next day, i hav bought my new digi cam! this is my second bd gift, after my mum's necklace. Sis is buying the cam for my 21st bd present ;) here goes my new cam, canon ixus 850 IS ;)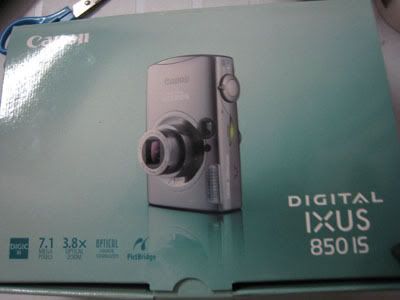 i received 2 bd cards today! first one from my loved one. And the second was by mail. It was printed and I thought it was one of my fren who made me this card. In fact, it was a bd card from genting -_-" anyway, they offered great treats and i hope i can make another trip to genting in may? ;)
-1x complimentary outdoor theme park 1day pass
-1x complimentary entry to Safari Disco
-1x Rm20 Non-negotiable slot credits@ starworld
-1x Rm10 match play voucher
-free 2 cups latte at @latte
my bro took bus to terengganu at 10pm jus now. He is having tkd selection on sat morning for the second time, if he maintains as first seed in his weight, then he will represents terengganu for sukma next year! wish him luck! no mercy! @@