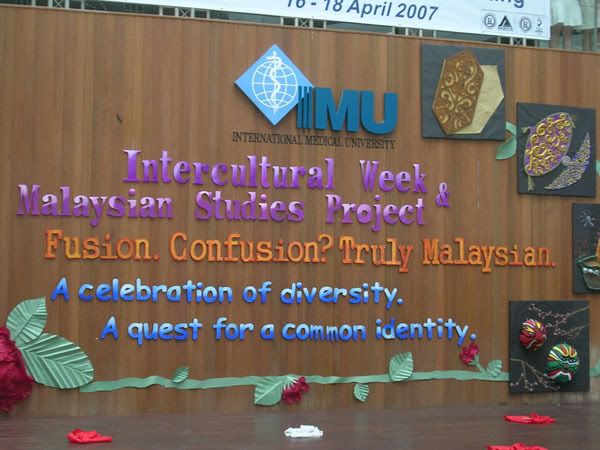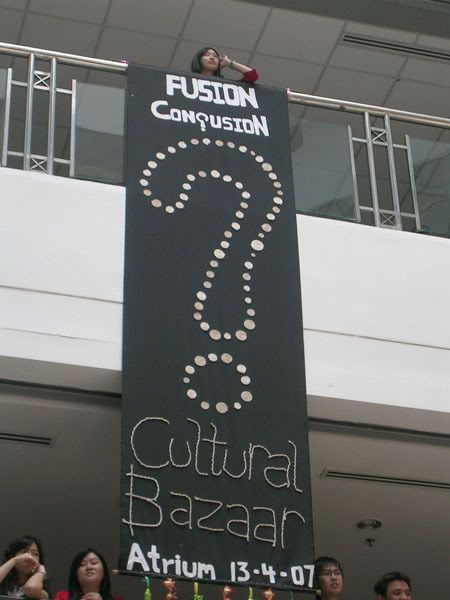 I made my way back to uni last fri for cultural day. This big event was an effort by p106 + b105. They had a food fair fest on wed, while on fri they had different cultural workshops, such as chinese-learn to make tong yuen, da kai(caligraphy), malay-learn to fold ketupat, indian-henna, roti canai competition, plus performances!
I like the chinese booth very much! it was very well decorated! i tried henna drawing finally, not on my own but on my loved one! in return, she drew a taurus sign on my right arm ;) besides that, there was a wishing tree, it is like those wishing trees from the old time dramas, where u need to grab a lime n write some nice words on a red paper attached to it, den u throw the lime up n if the limes hang on the tree, ur wishes will be fullfilled. I did it successfully with one trial, and i have the blessings from my loved one as well. ;)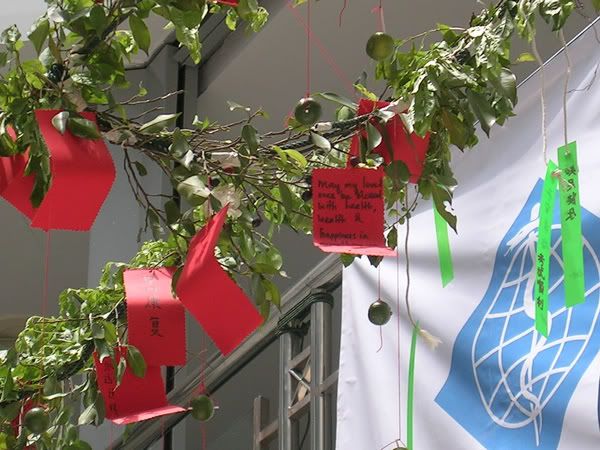 congrats to juniors for making cultural day another successful event!