wac bbc news http://news.bbc.co.uk/1/hi/uk/6257606.stm

terrorist hit glasgow today, with 2men planned a suicide attack here!
yesterday, 2bombs were found in london airport!

da*n it!!! what is going on???? @@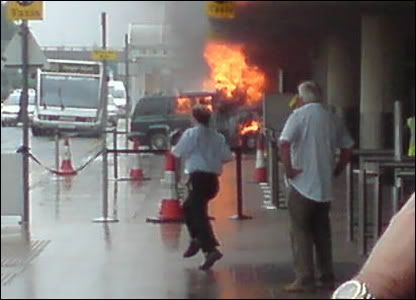 1) the vehicle crashed into the Glasgow Airport's Terminal One building at about 1515BST.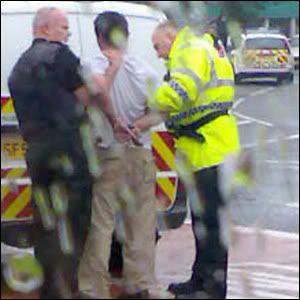 2) one of the men being arrested at the scene.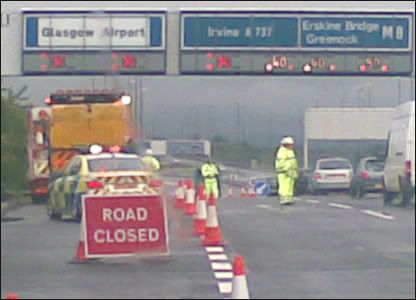 3) BBC reporter Huw Williams was able to take this picture showing the building traffic chaos