10 July, Mon
It was back to two and a half years ago, where i was grouped under a canggih orientation team - woohoo noze... what is the meaning? nah...none... miss my favourite cheer so much - who are who are who are we? we are we are we are we.... lolz
Those time....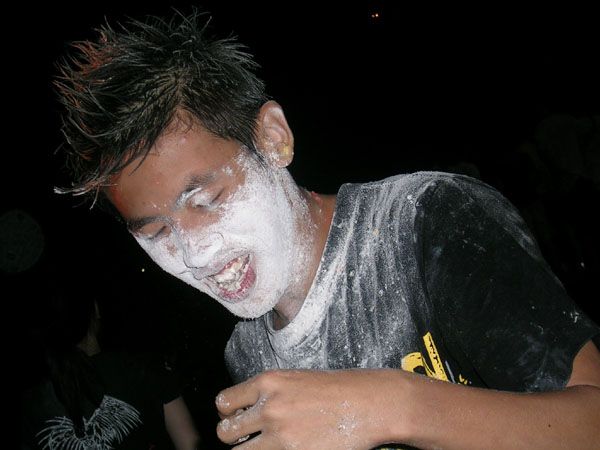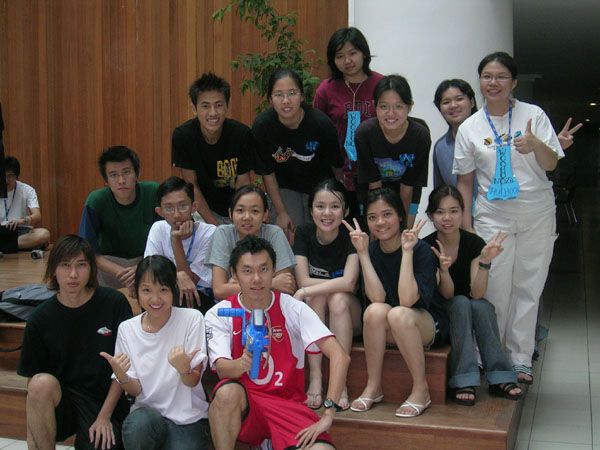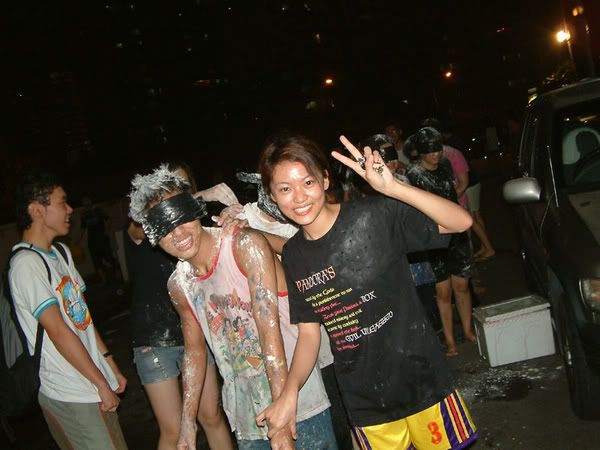 2 n half years later....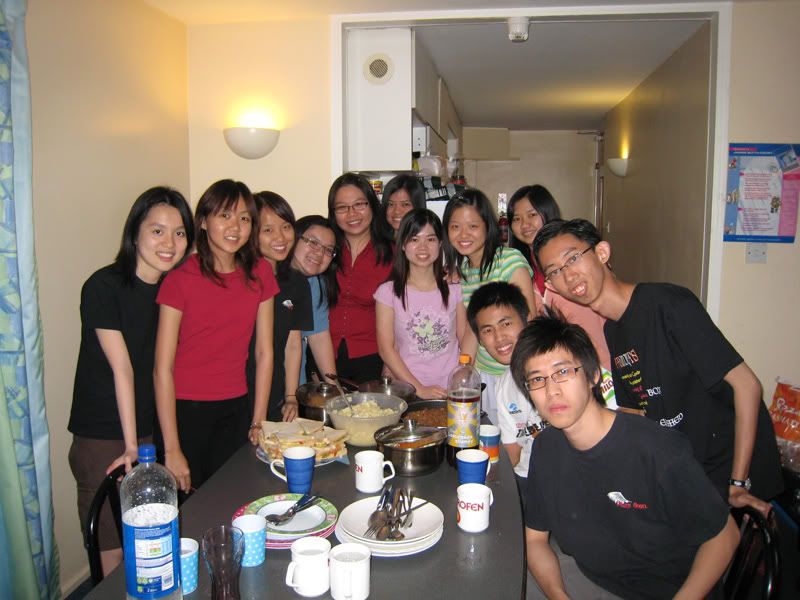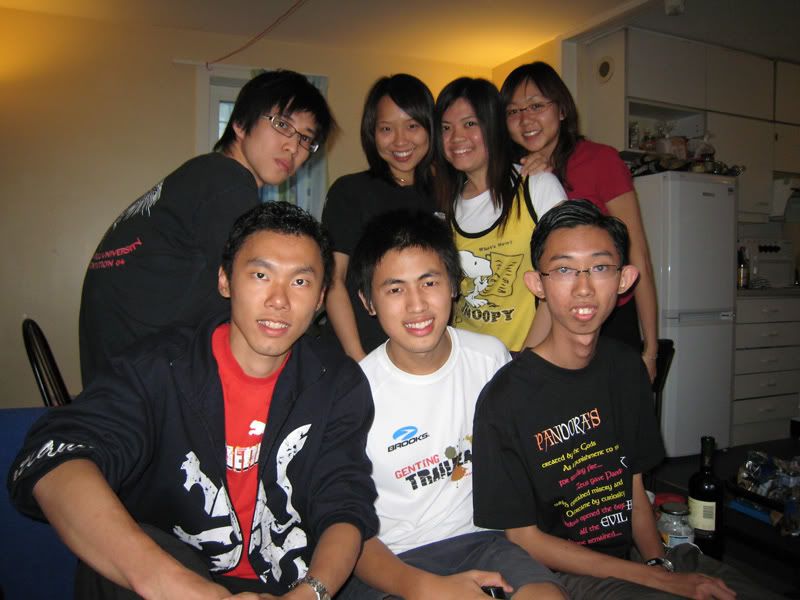 I organised a final gathering with our orientation officers last night. All the members turnout..3 Oo came as well, except pou wee who need to work untill 10pm... We had pot-luck where we were paired to cook one meal each. There were fried rice, carbonara, sandwiches, mashed potatoes, salad potatoes, barli water n soft drinks...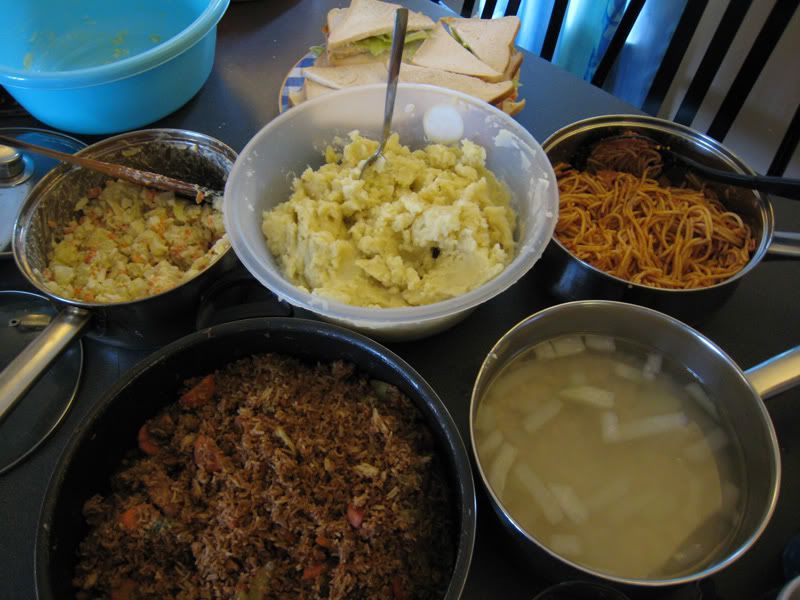 thks peeps! v made it, n to seniors samantha, samuel n pou wee, all the best n' keep in touch! ;)
jus cant tahan some people, she knows how to complain to the best, but never take a single initiative to make things better!!!!!!!!!!
Samantha suggested n brought us (11 of us) to see night view at river clyde at 9.45pm but something terrible happened! it was about 10.30pm, v bumped into 4 basta*d drunkards! they started to usik us n started to make fun out of it.. v managed to run away but some of us got hit in the face! lucky none was injured badly... da*n!!!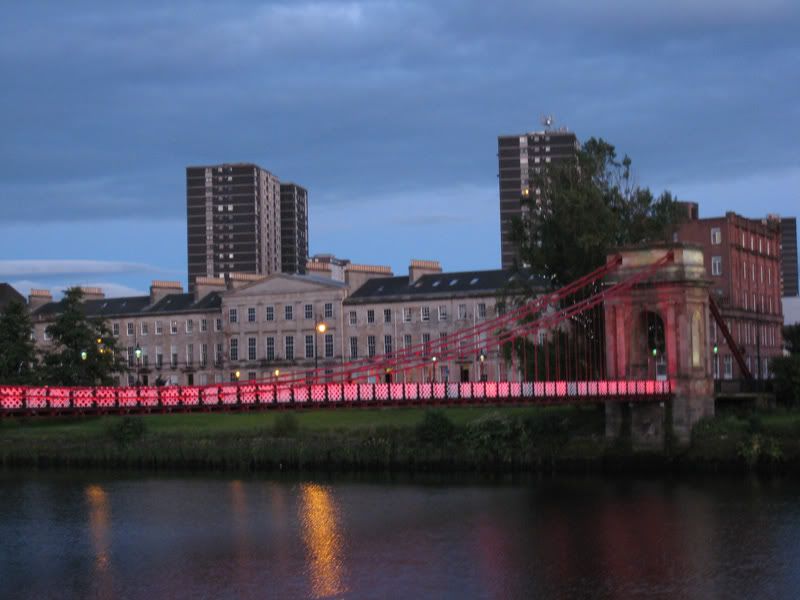 a msg to p105iers - pls take note n warn ur frens not to go out at night, unless if u are accompanied by police @@ i dont feel safe at all during the 20mins journey walking back from tesco metro last night!!