Part 3
Day 2 - London eye + phantom of opera/british musuem + harrods, tower bridge again + chinatown
On day 2, we made our first visit to the famous london eye after breakfast from the hostel. All 12 of them went up but i didnt. 15pounds per ride, for 30mins. Bumped into adam's parents and they treated me a cup of coffee before they were hurried to bring one of their relatives to see doctor.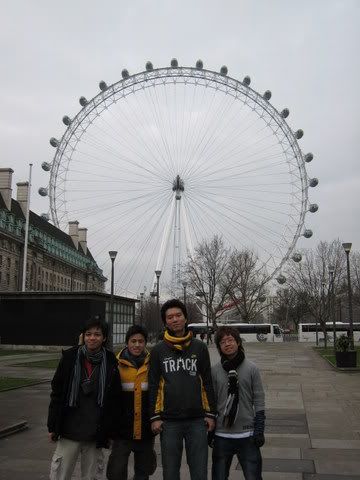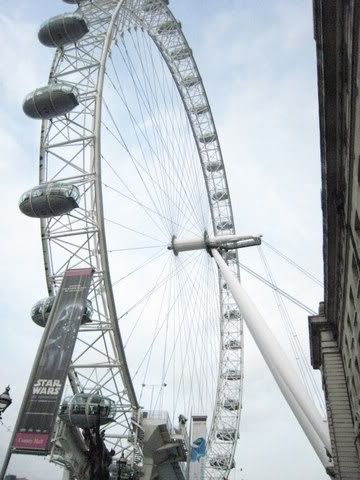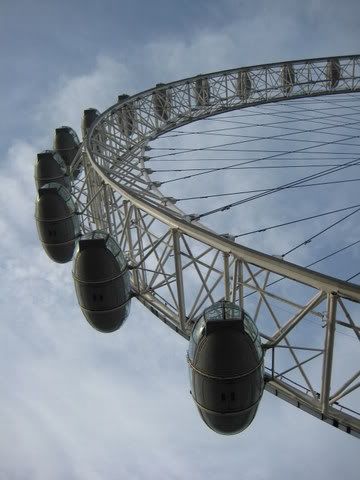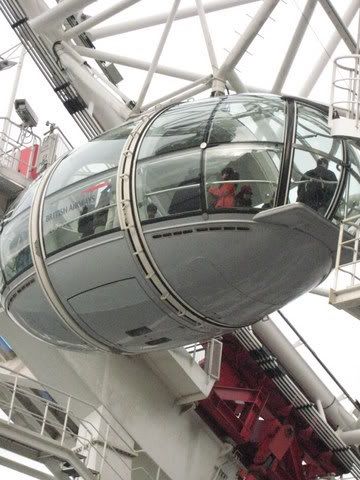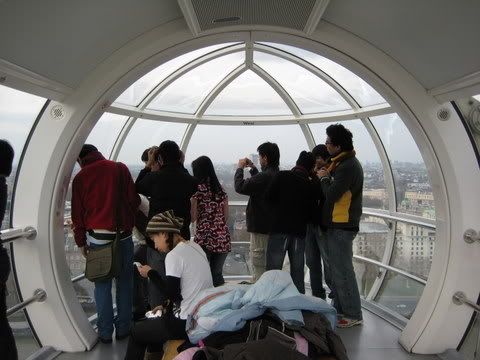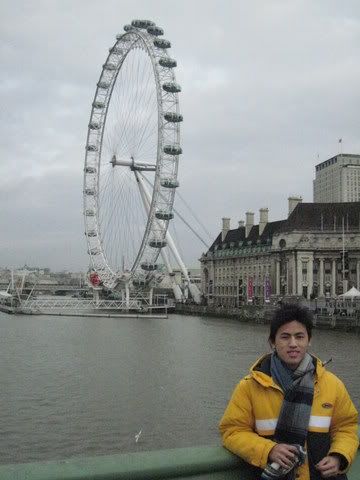 Below the County Hall is an aquarium. 12 pounds per entry. what is so special? @.@ spotted 2 star wars characters here pulak.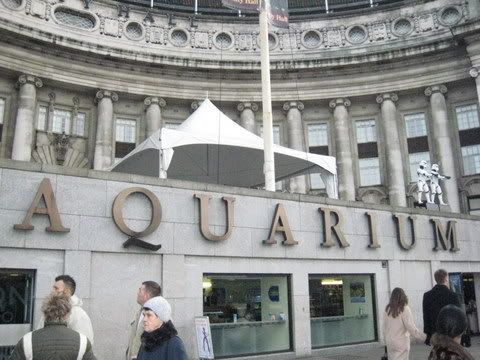 Big Ben with houses of parliment...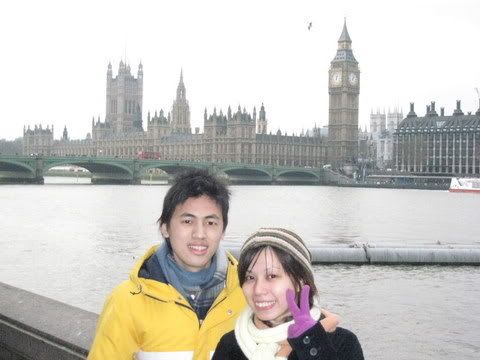 After lunch at lun tao, 4 of us went to british musuem to see 'bing mah yong' but too bad there is an exhibition going on that day and thus requires tickets to enter lorh. So we headed to harrods. The famous shopping mall in london, but mind you - Nice to see, nice to touch, but cant afford to buy lorh! lolz. The rest went to watch phantom of opera. With the cheapest tiks, 25pounds, they were allocated the last 2 rows for the show, and many of them rate 7/10 for it. A word from darren - Understand the story first before you watch it!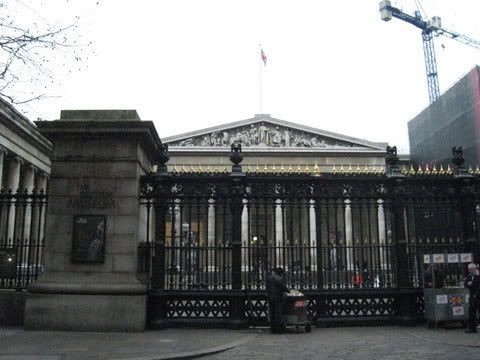 Next, we rushed to tower bridge again, with a hope of taking some good shots. Sad but true that we missed it again. Reached there at 6pm and was told that the gate closed ngam ngam at 6pm. Luckily, we managed to walk to and walk along the bridge to get another view of the bridge!! No white white go there this time!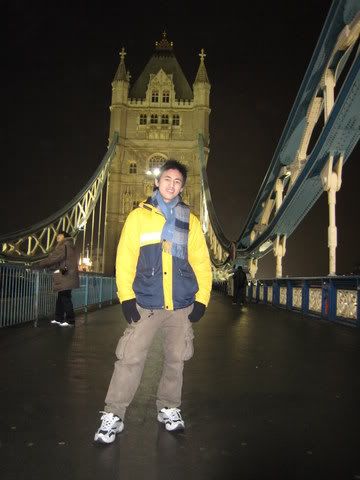 Next, we headed to millenium bridge but nothing is special here. Spotted a gigantic xmas tree not far away from here.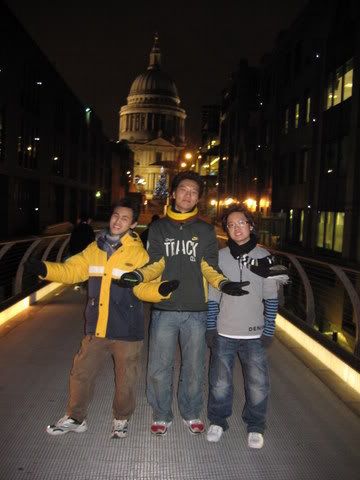 It is at St Paul's Cathedral. The merry xmas tree stood right here!!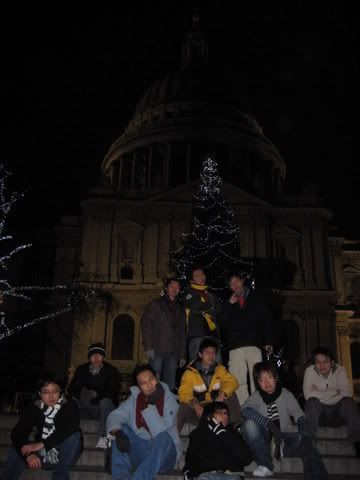 And we took this one and only one complete group pic for this entire london trip!!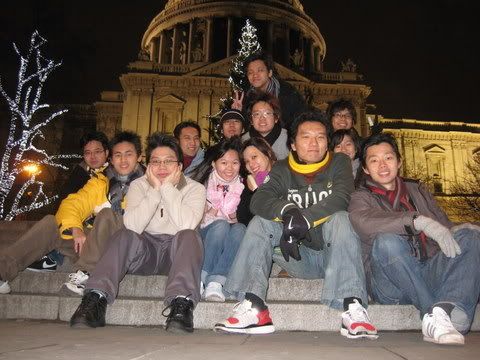 DAY 3 - SLEEP ALMOST THE WHOLE DAY IN HOSTEL n played mafia the whole night.




Day 4 - Buckingham palace + Boxing day + G.G
On the last day, some of them went shopping straight after breakfast at McD. While the many of us went to buckingham palace to see the 'changing of guards'.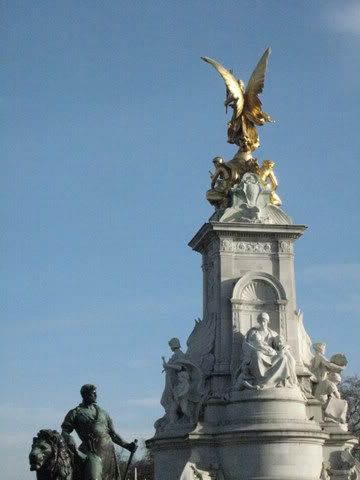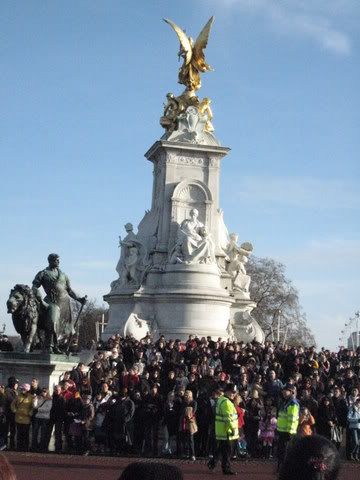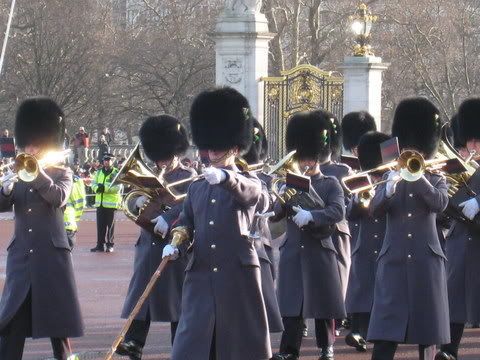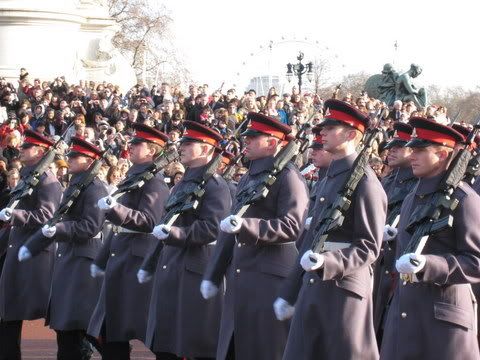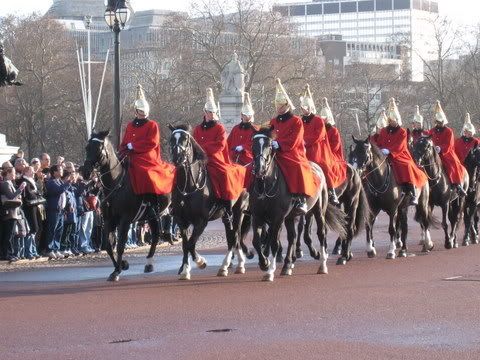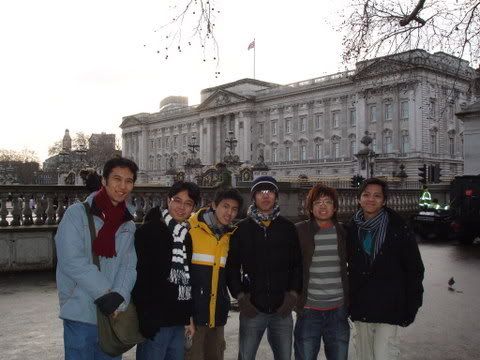 MISC of the trip...