15 sep, saturday
Im the only one left here in JBC, been working for the past 4days. Fuhhh..im really amazed to hear that jocye and jin werne actually worked for 15hours the other day in hampden. Blue arrow called n asked me to work but i jus wanna rest n relax in my room today.
I had french toast plus a frozen fish from farmfood for brunch, and curry chicken n brocolli for my dinner. They were great!! ;)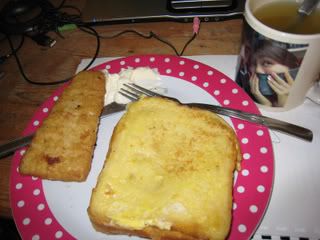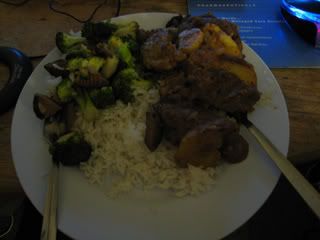 Wanna share something about my recent job. Im working in the canteen of Hewlett Packard Manufactoring. At first, i was asked to be a k.p in the kitchen, but after 20mins of washing the pots, i was ordered to work as a general assistant to serve the customers. My job is really simple. Start setting up for breakfast as early as 7.30am and we start selling food at 8.15am to 10.45am. Then we will clear up n eat breakfast from 11am - 11.15am. ( The best thing is that they actually PAY ME FOR THIS 15 mins break! ;p )After breakfast, set up for lunch n start selling lunch from 12pm - 1.45pm. lunch break from 2pm - 2.30pm (official break) and finally the last hour is all on cleaning up (wipe tables/mop floor/fill up stocks).


okay, lets talk about breakfast. we serve Scottish breakfast everyday - toast bread, cheese toast, croissants, pies, square sausages, linked sausages, black pudding, potatoes, hashbrowns, mushrooms, scrambled eggs, fried eggs, poached eggs, bacons, onions, tomatoes, baked beans, yoghurt, fruits. The same people will come to you, asking for the same breakfast each day. They are well educated n they have very good manners. Only one out of hundreds is a fussy person.


All staffs including k.ps get to choose what to eat. My lunch was fantastic each day. Everthing are FOC except those soft drinks in the fridge. So far, i have eaten battered fish, steak n curly fries, fish (breaded haddock) n chips, tika masala beef with rice, onion rings, caramel cake served with custard, scott tribute, jack daniel's drumstick, wedges, peas, fried mushrooms, corns etc.


I enjoy working here very much. its much easier than working with hamilton or hampden.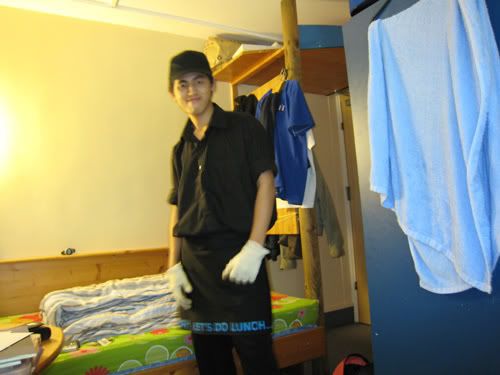 working for eurest @ HP, pic taken in my messy room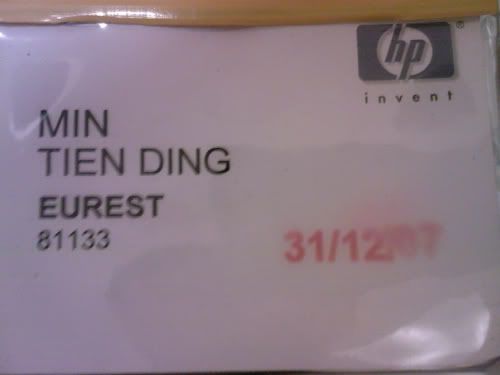 my temporary pass...wow how great if i work there till DECEMBER arrrrr... @@

Pros - good time (7.30am - 3.30pm), never late for lunch, finish on time everyday, nice n helpful staffs + supervisor + chefs, fantastic lunch!!!!

Cons - need to get up extremely early (i wake up at 5.45am each day, n i still need to rush to central station after my simple breakfast at home), walking alone to the central station early morning isnt really nice, train tiks are So EX - 4.95pounds return, 15mins walk to train station + 18mins train to bishopton + 4mins cab to HP = 1hour 20mins 2ways.


i think that 4.95pounds tiks fare is all worth!!! I work 7 and a half hour each day. Try to do the calculation by urself. Hmmm...i hav earned about rm1k in these 4days. And fortunately, im working with them again nex week, from monday to fri.


Working as a k.p in hamilton was my very first job in scotland.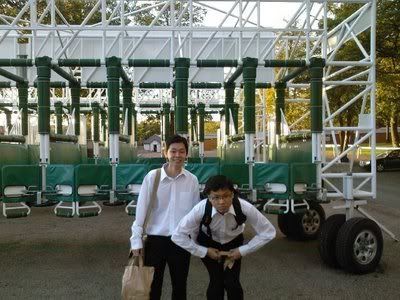 together with edmund, wei meng n su miin @hamilton

Hmm on the last weekend, i worked in hampden stadium for a football match. Kim managed to snap some pics with his hp. The lucky him actually got to see almost the whole match, while i was working in kitchen the whole day.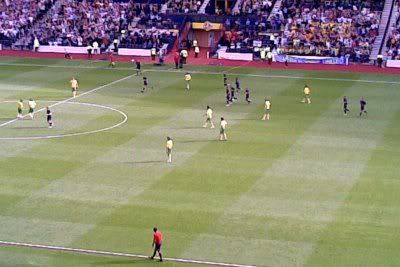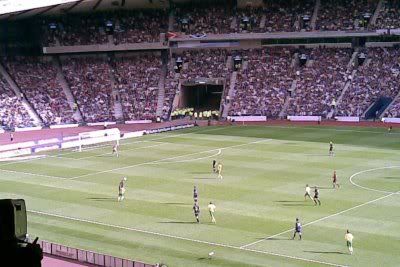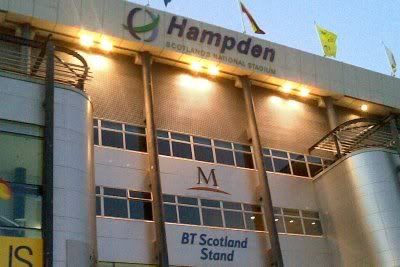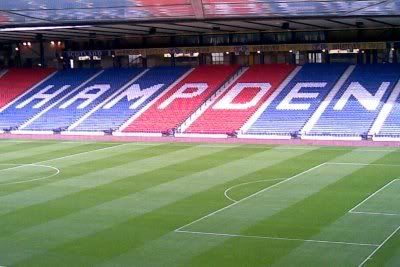 sem7 is starting in 2weeks time. Registration will take place on nex week. Results were out yesterday. i hav to resit pp3? deng!!!!!!!!! @@


Looking forward to my hsemates' arrival tmr night. haha! no idea what time they are coming back. No news from them after the third day.


to lou poh zai,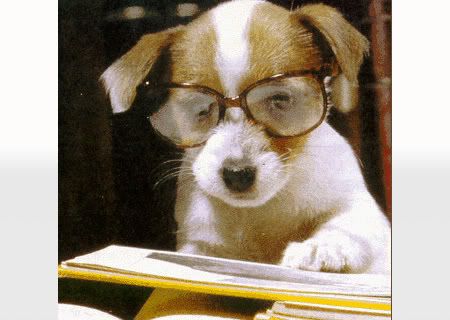 study smart n hard yeah... jia you ohhh! love u! ;)